Marina
Discharge and pump-out stations
Given the choice between a polluted harbour and a sparkling clean one, where would you dock your boat?
Jets™ is used in every second ship built with a vacuum system. This speaks volumes about reliability. The very same Vacuumarator™ pump technology used on ships, also powers pump-out stations.

When choosing the right pump-out solution to keep your coastal waters clean, why would you compromise?
Flexible pumping
Tailored to your needs
Easy installation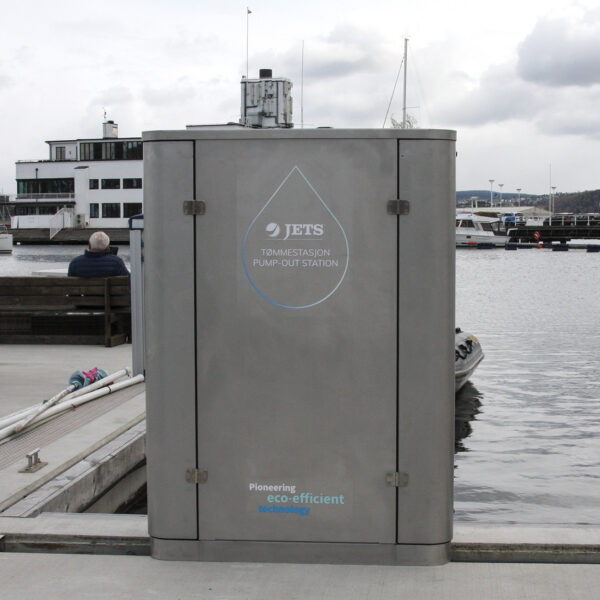 Solutions for any challenge
Vacuumarator™ pumps are available in a range of sizes, both as individual pumps and as preassembled vacuum units.
Vacuum units with several pumps offer many advantages, such as added redundancy and increased capacity, while single pumps are compact in size and have tremendous efficiency.

Whether your harbour is home to just a few dozen local boats or visited by thousands of people daily, our systems will scale to suit your application - using the same core technology.
For standalone stations
Single station: Pump and pump-out station in one unit. A single Vacuumarator™ pump will provide plenty of pumping power and high operational reliability.
For larger configurations
Several stations: One main pump unit to manage several pump-out stations. Vacuum units with multiple pumps are used to operate larger marinas with several pump-out stations effortlessly.
Some of our more noteworthy deliveries include:
Walensee, Switzerland
Jets™ has helped keep the pristine waters of this famous mountain lake clean since 1992.
Stockholm, Sweden
In this one-of-a-kind waterway city built on 14 islands, a citywide pump-out service network was installed from 2008 to 2014.
Hamburg, Germany
Since 1995, Jets™ pump-out stations for sightseeing boats have been integrated in pontoons at the ferry docks.