Maritime
Reliable sanitation for merchant ships
When choosing Jets™ vacuum toilets and sewage treatment solution, you choose quality and excellent service throughout the lifetime of your vessel.
In-line installation of the Vacuumarator™ pump, combined with a small footprint and low weight, allows for unique installation flexibility and considerable weight savings.
These advantages, along with low energy consumption, make Jets™ the preferred choice for bulk cargo ships, container ships, tankers and other merchant ships.
Easy installation
Low life cycle costs
Compact and low weight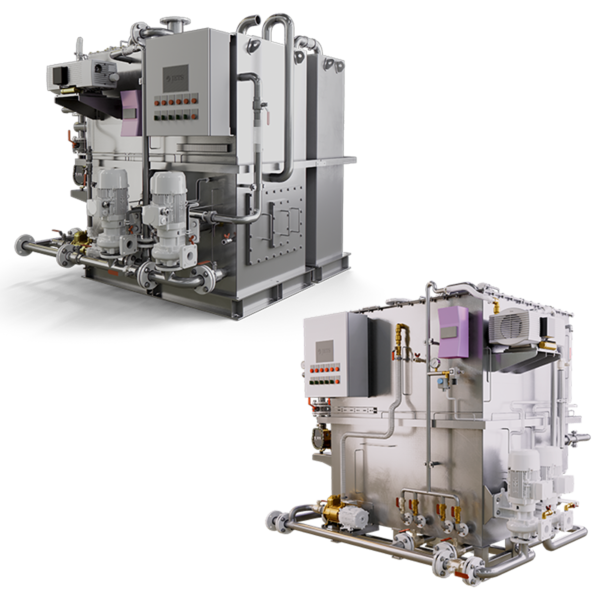 Ecomotive™ sewage treatment plants by Jets™
With more than 30 years of experience in sewage treatment plants, Jets Vacuum understands the requirements of the industry, and has created solutions that are reliable and affordable.
Built around the same MBBR technology, Ecomotive™ Compact and Ecomotive™ Flex by Jets™ are space efficient, safe, and environmentally responsible.
Ecomotive™ Flex

Uniquely flexible modular design
Customise the solution to match your needs
High quality stainless steel material
Ecomotive™ Compact

The most compact solution
Pre-defined components in ready made "package"
Available in high quality stainless and black steel material
Some of our deliveries:
Our deliveries to shipowners include:
Furetank Rederi AB, Sweden
Mitsui OSK Lines Ltd., Japan
Sovcomflot, Russia
Seatrade Groningen BV, The Netherlands
Peter Döhle Schiffahrts-KG, Germany
DFDS A/S, Denmark
COSCO Shipping Lines Co., Ltd., China
Our deliveries to shipyards include:
Samsung Heavy Industries Co., Ltd., South Korea
Shanghai Jiangnan Changxing Shipbuilding Co., Ltd., China
Hyundai Heavy Industries Co., Ltd., South Korea
Flensburger Schiffbau-Gesellschaft mbH & Co. KG, Germany
Jinling Shipyard Co., Ltd., China
Mitsubishi Heavy Industries Marine Structure Co., Ltd., Japan
Remontowa Shipbuilding S.A., Poland
Download our any ship brochure