Mobile systems
Restroom facilities for worksites and public installations
For those who make their living moving from site to site, literally building the world we see around us, access to proper restroom facilities can make or break a day at work.
With long hours, exposure to weather conditions and tight schedules, every little bit of extra comfort helps construction workers get through the day.

Construction crews are more efficient when a restroom is close at hand, saving them from long and time-consuming walks.
Jets™ supplies vacuum toilet systems to many manufacturers of on-site restroom facilities for the construction industry.
Mobile
Tailored to your needs
Flexibility
From the drawing board to a finished solutions
When you sign a contract with us to supply the toilet system for your next mobile restroom design, you are not just getting a sanitary solution.
System design assistance and three decades of experience are included with every purchase, to help you succeed with your project.

Flexibility
Jets™ systems will scale to your needs, thanks to our versatile product range.
This gives you the ability to design everything from small stand-alone toilet units running on sustainable solar or wind energy, up to the largest event toilet solutions that keep our vacuum pumps spinning around the clock. Small or large, Jets™ vacuum toilet systems will exceed your expectation.
Jets™ vacuum systems and products can be built into any type of construction, wagon, pods, vehicle, anywhere where a sanitary system is needed. We also offer grey water tanks and treatment plants or additional parts as required by the customer.
Jets™ products
With Jets™ NOMAD you can quickly establish scalable water and wastewater infrastructure for festivals, camp sites, events or construction sites of any size - anywhere. Learn more about our game-changing mobile sanitary infrastructure.
Jets™ NOMAD
Jets™ Rover is the ideal plug & play unit for everything from smaller events and glamping sites to emergency and response operations. A lightweight, field-ready vacuum station to quickly create a sanitary infrastructure in remote areas.
Jets™ ROVER
Some of our more noteworthy deliveries include:
Public toilets buses
Bangkok, Thailand Bangkok authorities use Jets™ vacuum toilets in a large number of purpose-built buses in a push to end open defecation and manage crowded venues in a way that is safe and hygienic for the public.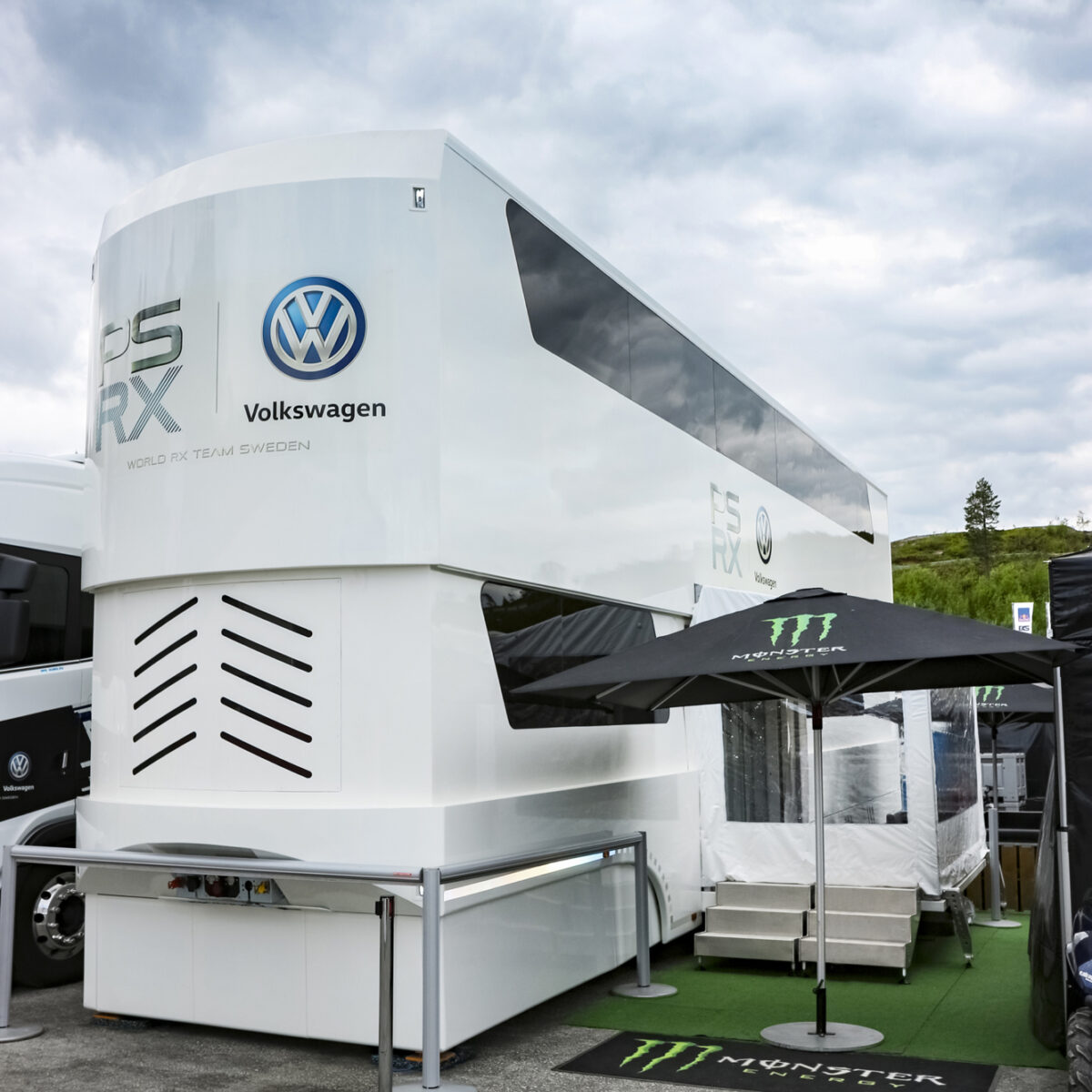 Petter Solberg
& World RX Team Sweden From the upstairs bedrooms to the downstairs lounge area, only the very best solutions were used to construct this one-of-a-kind trailer. So unsurprisingly, the bathrooms feature Jets™ vacuum toilets and wastewater handling for maximum sanitary comfort.