Mobile systems
Aid and Relief
Vacuum toilets in humanitarian, aid and relief operations
Our sealed vacuum toilet system is used by NGOs, governments and other who may need to deploy safe, hygienic toilets in a rapid fashion anywhere in the world.
For these organizations, the call to deploy means time is of the essence. And after the critical first response phase, long-term toilet solutions are vital for safety, hygiene and disease control.
After devastating disasters or epidemics, the lack of safe toilets is a hazard - to women in particular. Diseases strike mercilessly as a result of open defecation. The significance of good hygienic standards soon becomes evident, and this is where Jets™ solutions can have a great impact. Even on short notice.
Hygienic
Tailored to your needs
Quick and easy to install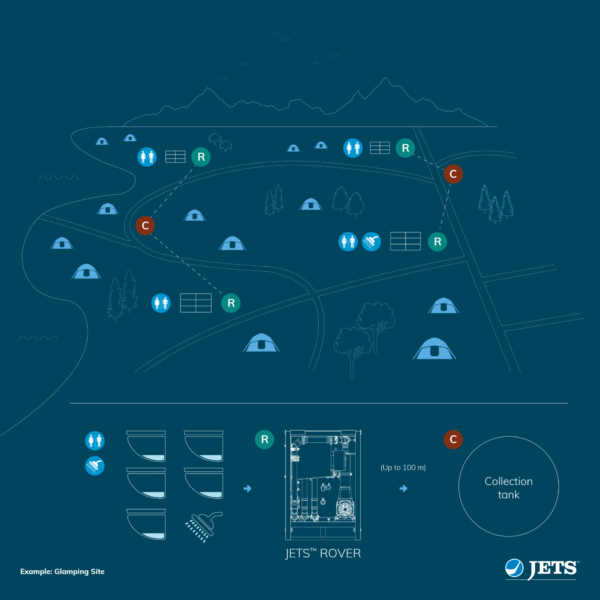 Jets™ Rover
Jets™ Rover is engineered for remote sanitary camp solutions.
The plug & play system and low weight of this compact unit makes it easy to quickly set up and connect to vacuum toilets and showers.
The small footprint enables easy transportation wherever there is a need to quickly establish a sanitary infrastructure.
The Jets™ Rover can be set up to run a range of different combinations of showers and/or toilets.
Read more