Service & maintenance
Vacuumarator™ Exchange pool
With the launch of the new Jets™ Exchange Pool for our Vacuumarator™ pumps, maintenance can be carried out with no risk of delays or unexpected costs.
We offer replacement units which ensure simple, robust, and predictable maintenance. Enabling complete exchange of Vacuumarator™ pumps on site, without having to wait for the pumps to be overhauled at the factory.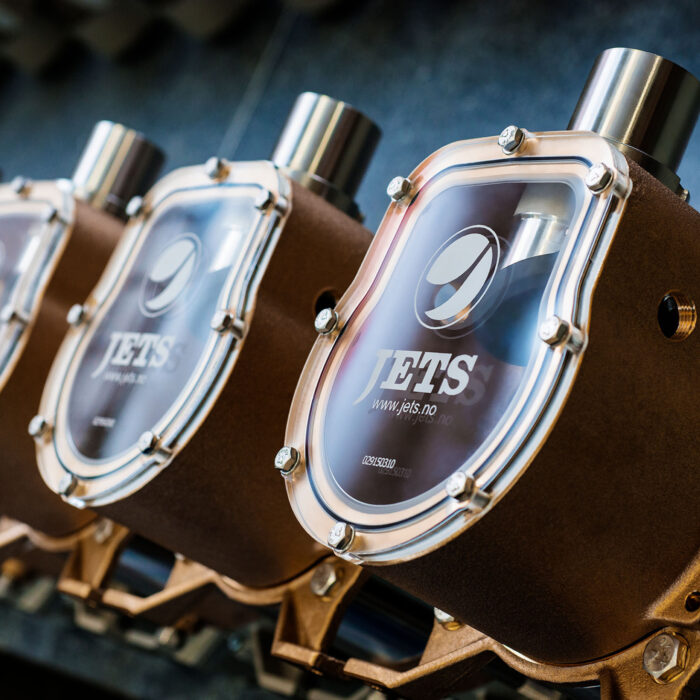 Patented
Patented
Patented
How does it work?
Jets Vacuum AS deliver the Vacuumarator™ exchange unit to the Customer.
The replaced unit is sent to the Jets Vacuum factory at Hareid, Norway.
Upon reception of the replaced unit, a credit note will be issued to the Customer.
Complete disassembly and inspection of returned unit is undertaken.
The unit is overhauled and tested according to factory standard.
The unit enters the Exchange pool
Benefits of the Jets™ Exchange pool
Repair & overhaul - All parts are thoroughly controlled
Worn parts are refurbished or replaced with genuine spare parts upgraded to latest generation
Predictable maintenance costs, fixed price based on size/ type and reception of returned unit
Efficient, easy, and swift maintenance on site
Factory Acceptance Test carried out at factory testbed
OEM Warranty
Sustainable development goals
UN SDG 12: Responsible consumption and production
Jets Vacuum AS aims to contribute to the work towards several of the UN Sustainable Development Goals.
Through our Vacuumarator™ Exchange Pool, we considerably increase the life cycle of our products, thus ultimately reducing waste. This is in line with Goal number 12, Responsible consumption and production.
A newly overhauled vacuum pump will also be more energy efficient.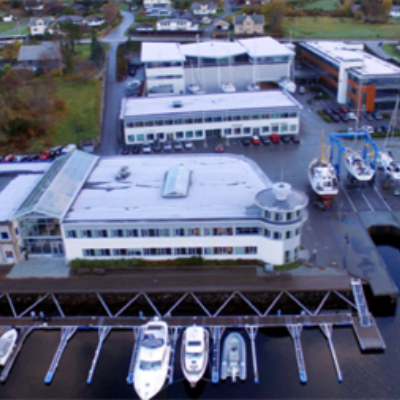 Borgstein AS
"The Jets™ Exchange Pool solution worked very well for us.

The service personnel on the job were professional, pleasant and did a thorough job. With good follow-up from the Service Manager, the exchange went smoothly.

Thank you for a well-executed project."
- Trond Are Thomassen, Operations Manager Borgstein AS

M/F Hadarøy
"We contacted Jets Vacuum AS regarding an overhaul of a Vacuumarator™ by Jets™ that had been replaced. They offered us an exchange, which meant we were not left without a backup Vacuumarator™ on board.
The three ferries operating between Hareid and Sulesund share some spare parts, so it's critical that we are not left without a second pump as we would have been if we had to wait for the pump to be overhauled and returned from the factory. The Jets™ Exchange Pool was a great solution for us."
- Anne-Mone Strandmann, Chief Engineer, M/F Hadarøy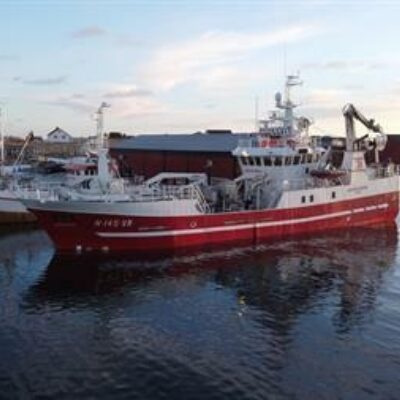 MS Johan Berg
"The response time from we asked to exchange a pump, until the equipment and service engineer was onboard, was fast.
We were satisfied with the option to get a pump from the Jets™ exchange pool including a 12-month warranty."

- Frans Kristiansen, Ship Machinist, MS Johan Berg