RETAIL
Simplified condensate water removal with vacuum
Defy gravity by using Jets™ vacuum technology to lift condensate water vertically to the ceiling.
Remove condensate water from supermarket freezers and refrigerators with vacuum and transport it to one collective drain where it suits your store's design. It's easy, cost-effective, and flexible.
The simplified vacuum drainage by Jets™ allows condensate water from up to 15 freezers and refrigerators to be removed by one pump.
Unique flexibility
Easy installation
A smarter solution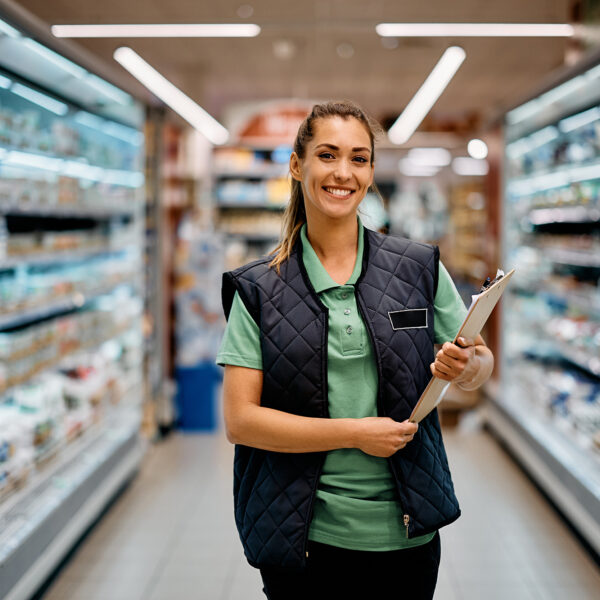 Store optimisation with Jets™ vacuum drainage system
Optimise the customer experience according to your preference and add value for your customers.
As a retailer or floor planner, you can focus on improving the customer experience and optimising the store's layout. With Jets™ vacuum drainage system, you can achieve this without being hindered by practical challenges associated with positioning refrigerators and freezers, along with the associated drainage needs. With the Jets™ vacuum system, you have the freedom to place drains wherever you desire, quickly and effortlessly.
Download our Jets™ Retail brochure
The Jets™ supermarket solution
Discover unmatched flexibility for your store:
Easily relocate and add freezers or fridges.
No need for floor drains; water is lifted to ceiling pipes.
Push-fit pipes work both up-and-down and side-to-side.
Save money with quick installs and shorter store closures.
Adjust store layouts quickly with little fuss.
Simple for store staff to operate daily.
Lasts long with low upkeep costs due to fewer parts.
How the vacuum system works
Minimised downtime during store remodeling
Jets™ vacuum solutions for supermarkets are quick and easy to install. This ensures maximum operational hours, resulting in decreased sales disruptions during remodeling. Consumer buying patterns are changing rapidly, so minimizing downtime is critical to the success of retail initiatives.
Furthermore, with Jets™ you can easily move the vacuum pipes to new positions, with a minimum of effort thanks to our plug & play solution.

Contact us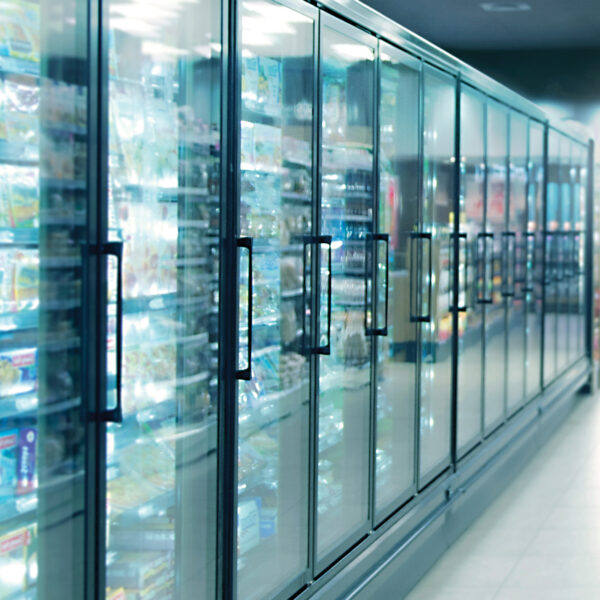 Reduced Installation Costs​
By choosing Jets™ you remove the need for piping to be installed in the floor in your supermarket or store. With our vacuum solutions you avoid dust, noise and waiting for concrete to dry and tile work. This means reduced installation costs for your condensate removal system. Well suited for all types of construction designs – renovations, new buildings, shared retail spaces, multi-use areas, and more.

Thanks to our newly developed Plug & Play solution your installation costs will be significantly reduced.
Contact us
Condensate water removal by Jets™
The Jets™ vacuum system for supermarkets and stores is highly flexible when it comes to floor planning. It can be installed completely free-standing without regard to traditional pipe and drainage systems. This enables changes to the store layout at the last minute. The system can be easily moved to a different spot if required.
Contact us
The Jets™ supermarket solution can be dismantled and reused 100%. Few components lead to low life-cycle costs due to low maintenance and a long lifespan. The system also enables reuse of the condensate water. Reuse and circular solutions are well suited for eco-friendly buildings (BREEAM and LEED).
Green buildings
Jets™ condensate removal system for retail has very reliable operation, like any other system from Jets™. Our vacuum solutions for supermarkets and stores ensure easy maintenance and low maintenance costs. Do you want to learn more about how vacuum drainage works? download our retail brochure.
Download PDF
Patented
The heart of our system
The unique Vacuumarator™ pump is the heart of any Jets™ system.
Small footprint and low weight allow unique installation flexibility.
The Vacuumarator™ pump is the most reliable vacuum generator available for vacuum systems.
The Vacuumarator™ pump provides unmatched system performance.
Vacuumarator™ pump
Download our Jets™ Retail brochure