Release buttons
Touchless flushing
To complement the hygienic advantages of our vacuum toilets, we have developed a new touchless flush release button called Jets™ Touchless.
With this touchless system, the risk of cross contamination is eliminated, promoting good hygiene.
Jets™ Touchless is a sensor-based system that can be activated either by a hand gesture in front of the sensor or by zone registration. This makes it a great option for high traffic areas such as cruise ships, hospitals, offices and other public buildings.
The button is easy to install or retrofit, and it is designed to fit seamlessly into countless interiors, giving it a modern look.

Hygienic
Easy to install
Handicap friendly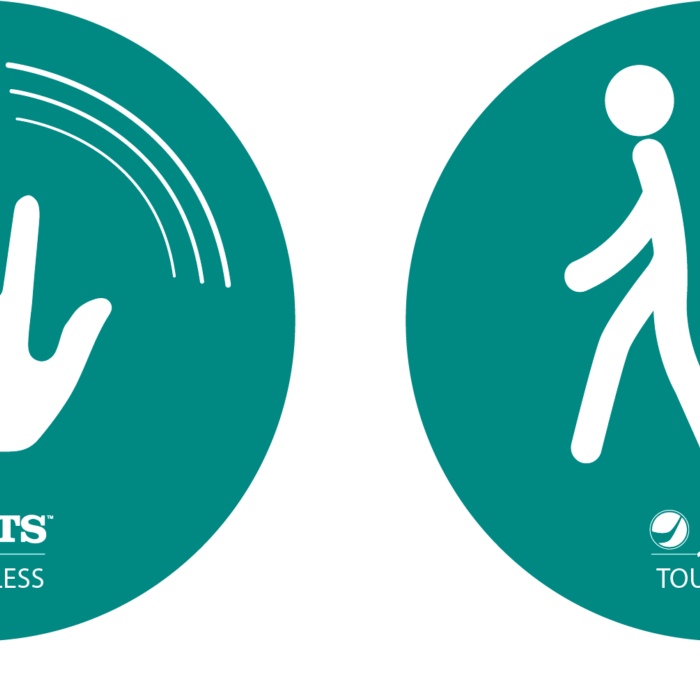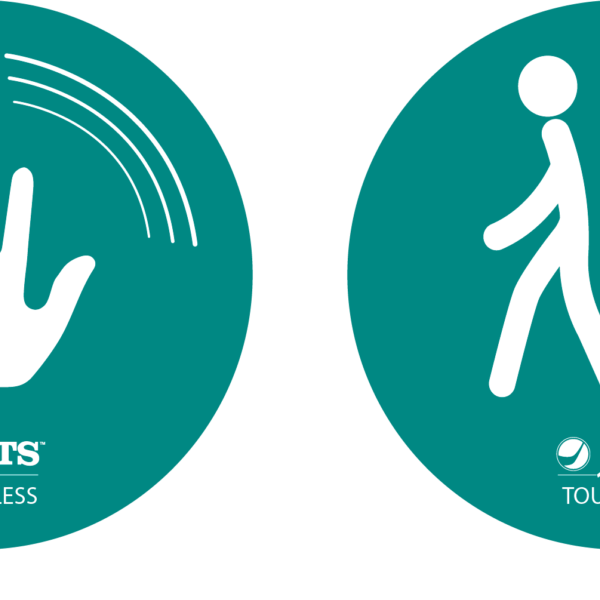 Reliability
Jets™ Touchless offers a reliable operation that ensures you won't have to worry about the system failing during a power outage.
The button can be powered by battery, 12VDC, or 110-240VAC (adapter), and it comes with a power supply box that can supply up to five IR sensors when connected in parallel.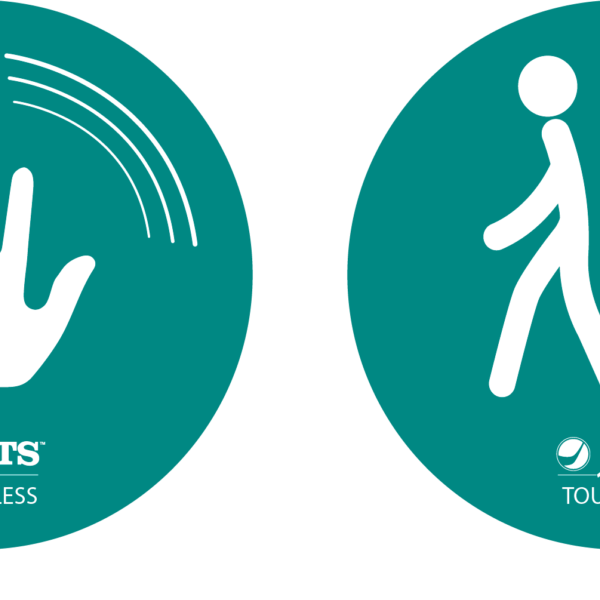 Installation
Installing Jets™ Touchless is a straightforward process that can be done on new systems or existing ones, making it an easy installation option.
The Touchless flush release button is handicap-friendly and is designed to reduce the chance of cross-contamination and the spreading of diseases.

You can install the small circular sensor directly in the wall or in combination with the supplied frame. You will need access behind the toilet.
Please ask for the data sheet for further details.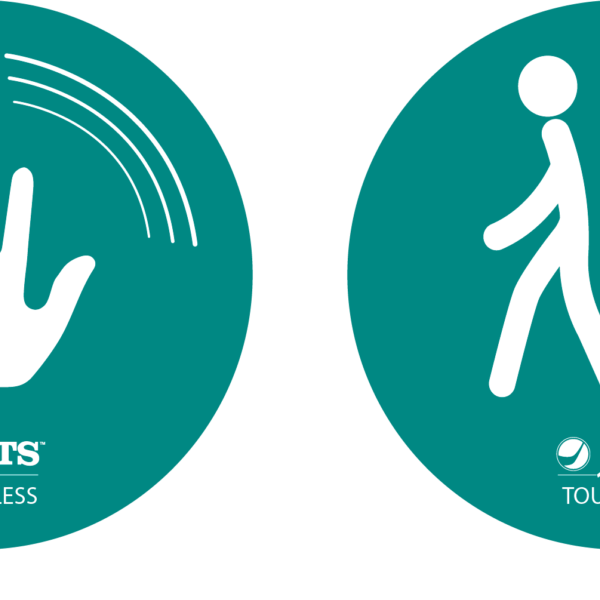 Usage and settings
Hand gesture or zone registration
You can choose between two options to activate the Jets™ Touchless flush release button: zone registration, where the motion sensor detects the user moving away from the toilet, or hand gesture in front of the sensor.
Both options will result in an automatic toilet flush, offering a hygienic and convenient solution.
Specifications
| | |
| --- | --- |
| Net Weight | 0,75 kg |
| Hole size | ø35 mm |
| Type | Release button |
| Power supply | Batteries (4*AA), 12VDC, 110-240VAC |
| Non-touch | 10cm +/- 10% |
| Autoflush | 50cm +/- 10% |
| Angle of view | 23° |
| Protection class | IP 52 control box / IP 68 sensor |