Retail
A typical Jets™ vacuum system configuration for supermarkets
Jets ™ vacuum systems are the smart choice for supermarkets, offering an efficient, cost-effective and flexible way to remove condensate water
By using Jets ™ vacuum technology condensate water is transported vertically to the ceiling, eliminating the need for floor work. When the time comes to remodel there will be no need for covering goods, time consuming concrete work or traditional plumbing. The vacuum system also allows you to continuously monitor its components.
Unique flexibility
Easy installation
A smarter solution
Store planning made easy
Free yourself from the constrictions of existing drains and achieve your design vision.
Eliminate the need for costly and time-consuming construction work. When the time comes to remodel there will be no need for disruptive concrete cutting or traditional plumbing.
With Jets Vacuum technology, planning the layout of a store is not limited by the location of drains. Even last minute changes are not only possible, but easy!
Peace of mind with Jets™
An electronic control unit continuously monitors the system.
When water in an interceptor tank reaches a predetermined level, a level switch triggers the valve to open. In a matter of seconds, the water is lifted to the ceiling and transported away.
The control unit also allows you to continuously monitor the system's components with alarm signals for easier troubleshooting, service and maintenance.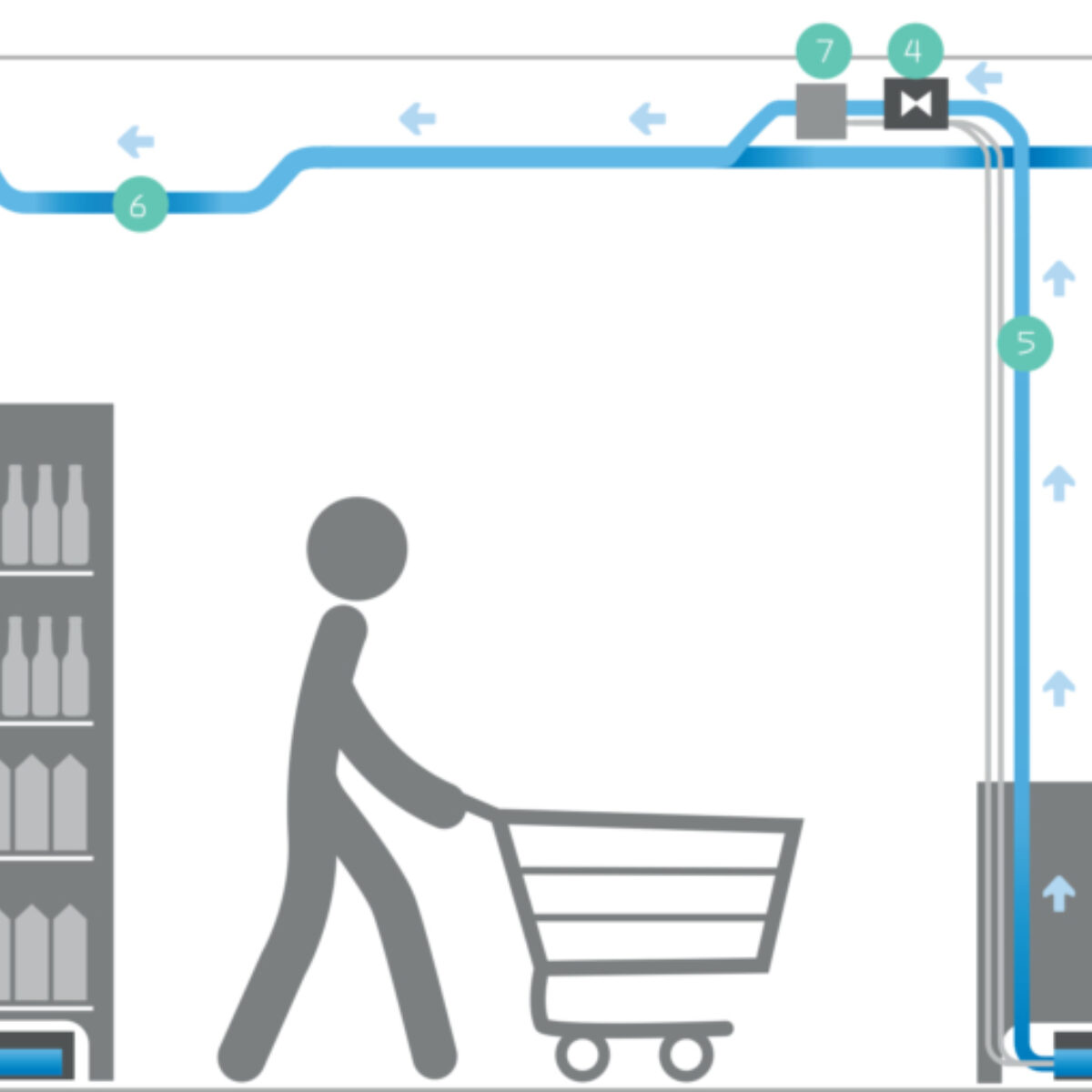 1. Vacuumarator™ pump
The Vacuumarator™ pump is the heart of our system and supports multiple interceptor tanks. It generates vacuum efficiently while using very little energy. The pump can also handle wash basins, bottle recycling machine drains and toilets.
2. Electronic control unit
Continuous automatic monitoring and control of the pump, valves and interceptor tanks is available.
This keeps the system functioning smoothly, and features alarm signals for easier troubleshooting, service and maintenance.
3. Interceptor tank
Jets™ interceptor tanks are installed under freezers and refrigerators to collect condensate water. When the water level reaches a predetermined point, a sensor in the tank triggers the vacuum valve in the ceiling (4) to open. We have interceptor tanks in different sizes to meet your needs.
4. Vacuum valves
Jets™ vacuum valves in the ceiling are triggered by sensors in the interceptor tanks. The valves open for a few seconds, enabling the vacuum to lift condensate water vertically up to the ceiling where it enters the main pipe.
5. Vacuum piping
Liquid transport in vacuum pipes is highly efficient and completely independent of gravity. Small-diameter pipes are used, with 32 mm and 50 mm being the most common.
6. Transport pockets
Transport pockets are installed to ensure safe and smooth transport of the condensate water.
7. INT Controller Master
The Controller Masters are used to control INT Interceptor tank and the Vacuum Valve.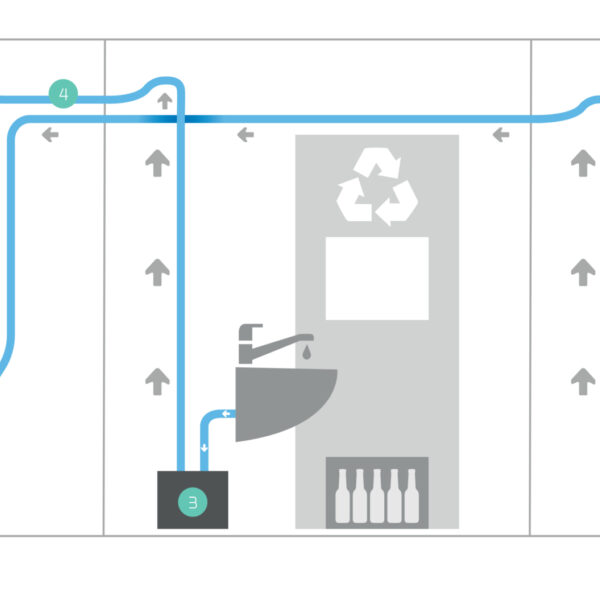 The Jets™ system does not end here
We offer vacuum solutions for wash basins, bottle recycling machine drains and vacuum toilets. Our water saving toilets for wall or floor installation can be placed in locations where traditional toilets are difficult to install.
We have extensive experience with all the above and can provide system design assistance.
If you have any queries regarding your project, please contact us for more information.
Find your local representative
Download our Jets™ Retail brochure