Lean guru Michael Ballé visits Jets
Corporation
Michael Ballé has spent the past 25 years studying lean transformation, and helping companies develop a lean culture. Jets Vacuum was lucky enough to have him visit our location in Hareid.
For us at Jets Vacuum lean is important for several reasons. Lean is about continuous improvement, to enhance quality and results. Rather than planning lean actions for specific goals, lean is about exposing challenges and finding the right counter measure. By continuously working with this the goal is to increase customer value, decrease costs and make processes more efficient.

Michael Ballé has assisted companies in lean transformations in manufacturing, engineering, construction, services, and healthcare. His main coaching technique is Real Place Visit, also known as GEMBA Walk, and we were lucky enough to experience this ourselves.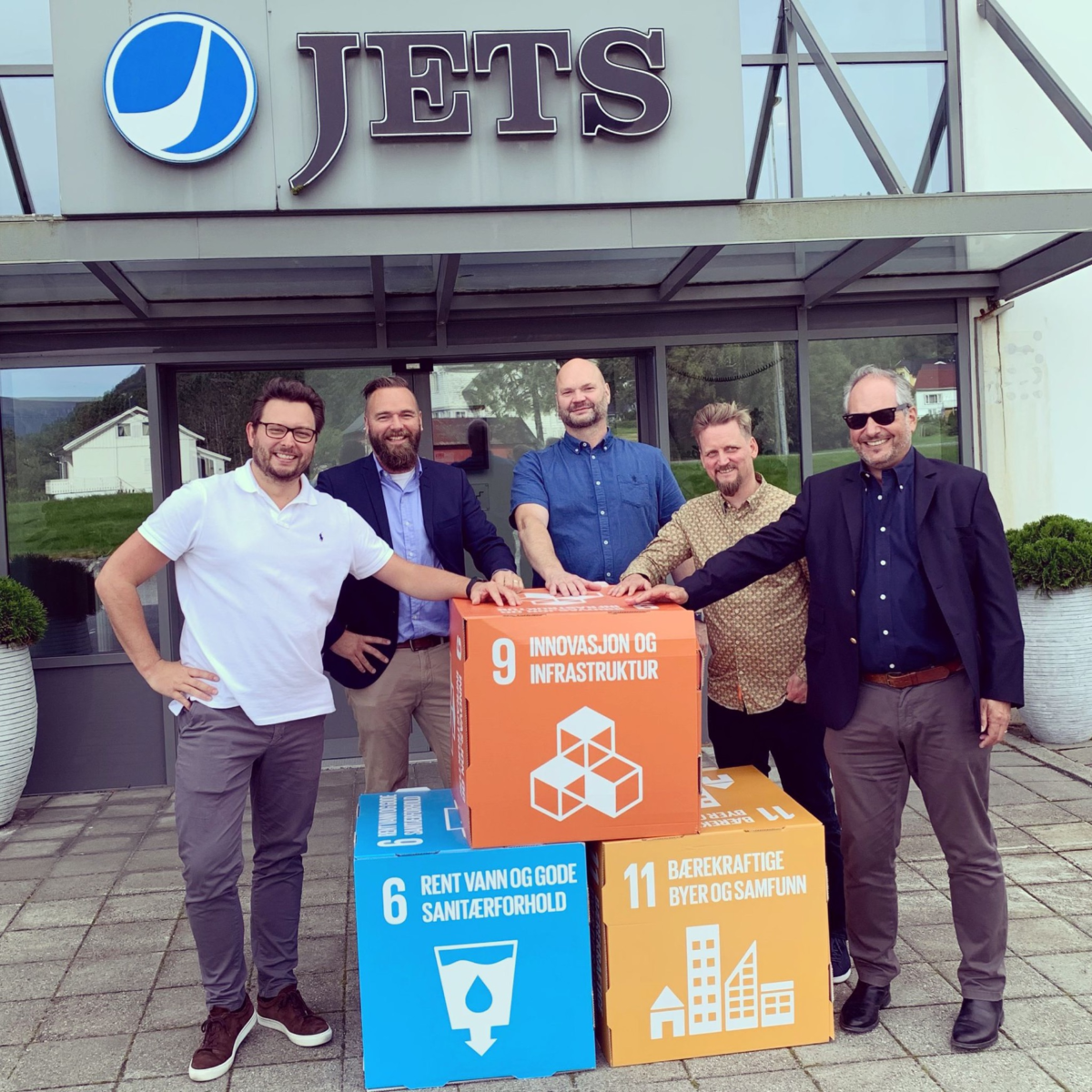 Marcin Gården - Production Director at Jets, Daryl Powell - Chief Scientist at Sintef Manufacturing, Bjørnar Ødegård - VP Operations at Jets, Eivind Reke - Senior Advisor at Sintef Manufacturing, Michael Ballé - Lean guru
Ballé talked about the importance of consensus in the company. Lean is not linked to certain parts of the business, everyone has to work with the same methods in mind, towards a common goal. When a challenge is exposed it is important to find a counter measure together, and actually agree on this solution. "Process is the problem – people are the solution"
We walked him through our routines and workflows, and got his honest opinions on what we have to optimize to continue our growth and increase customer value. Attention to detail and plans for different scenarios is key. Ballé's job was not to tell us what we have control over and what we are good at, but to make us aware of what we don't control and need to find solutions for. Exposing ourselves is not always comfortable, but it is vital to elevate our way of work.
The Lean Forum Nordvest arranged a masterclass with Michale Ballé, which we attended alongside Spilka, Glamox, NTNU and Interkommunalt arkiv for Møre og Romsdal.