Norwegian Epic
Maritime Sector
A towering giant, the new Norwegian Epic was, at the time it was built, the world's third largest cruise ship. Having built 5 ships and retrofitted the other 6 ships in its fleet with Jets™, selecting the right vacuum sanitary system for the Norwegian Epic was not a difficult decision for Norwegian Cruise Line.
Project highlights
Type of project: Cruise ship
Challenge: The highest level of reliability is required at sea
Jets™ solution: The compact and reliable Vacuumarator™ gives years of trouble-free operation
A cruise ship is a small floating city bustling with activity 24/7. Staying at sea for prolonged periods of time, it has to be self-sufficient while at sea.
If the sanitary system in a small city ceases to function, a public outcry will ensue. The same is true on board a cruise ship, perhaps even more so there.

Passengers paying for the cruise of a life time expect toilets to work flawlessly, and so do the cruise lines operating the ships.
Non-functioning toilets spell disaster for both passengers and ship owners.
The Norwegian Epic accomodates 4,100 guests and has a crew of 1,753
Trouble-free
Jets™ vacuum sanitary systems are designed to function smoothly while providing ample vacuum generating capacity, and do just that. Each vacuum unit has several pumps, providing operational redundancy. The system is even divided into sections so that if a vacuum generator fails, it can be shut off from the piping system while another one takes over.
The compact and reliable Vacuumarator™ pump gives years of trouble-free operation. The minimal maintenance can be carried out by the crew.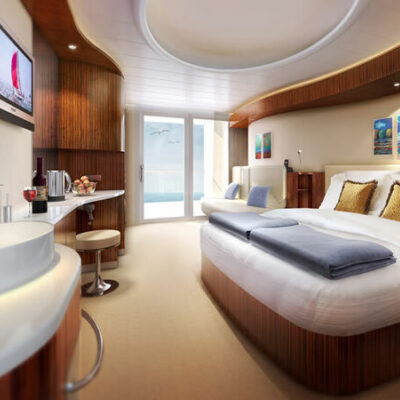 Proven technology
Several major international cruise lines trust Jets™ to deliver the sanitary comfort of home to their passengers on the seven seas.
With unmatched performance for cruise ships and ferries through 25 years, our technology has proven its worth in this most demanding area of operation.
"...every second ship to be built worldwide chooses JETS"
Jan Tore Leikanger, Vice President Business Development
NCL also uses Jets™ systems in all of its other ships:
Norwegian Dawn • Norwegian Jade • Norwegian Pearl • Norwegian Star • Norwegian Jewel • Norwegian Sky • Norwegian Sun • Norwegian Gem • Norwegian Majesty • Norwegian Spirit • Pride of America