The mobile sanitation infrastructure
With NOMAD System you quickly establish a water and waste-water infrastructure for events, camps sites, festivals or construction sites. The five NOMAD units can be mixed and matched to perfectly fit the requirements.​ ​The system is scalable in size to run the sanitary infrastructure effectively.
Low water consumption
Connects to any main sewage system
Lower logistics costs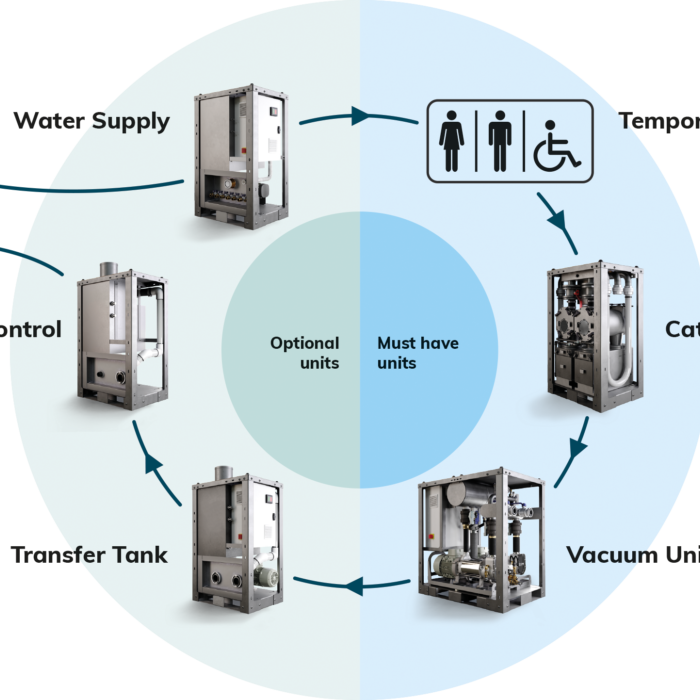 Patented ©JetsGroup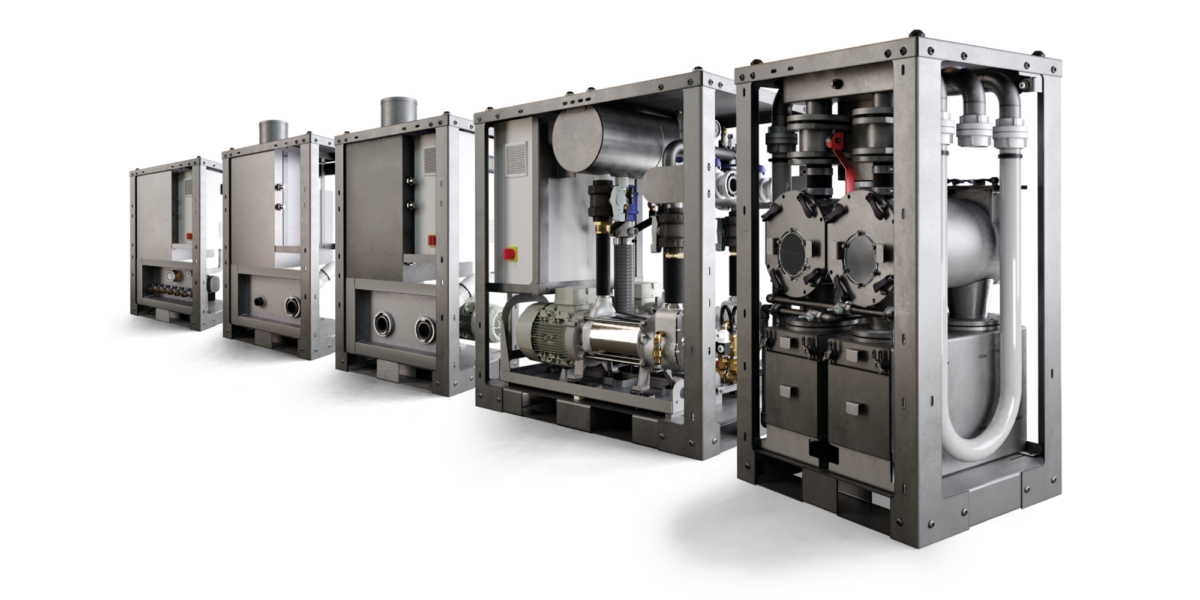 Patented ©JetsGroup
Any site - anywhere
Jets™ NOMAD can be connected to any type of vacuum toilet module, creating an all-season sanitary solution.
Water is distributed by the category 5 protected water supply unit
Sewage is filtered through the Catcher to remove foreign objects
A Duo-Vacuumarator™ pump station powers the process
A Transfer Unit forwards all sewage to the end-discharge point
The Flow Control vents and gravity-feeds the sewage line
The modular concept makes installation quick and easy; this low maintenance system can be serviced without special tools. Each unit is based on standard pallet sizes for safe and efficient transport.
The integrated communication system continuously monitors and logs performance during operation, ensuring control and peace of mind.
Jets™ NOMAD complies with NS-EN 1717:2000 and AS/NZS3500.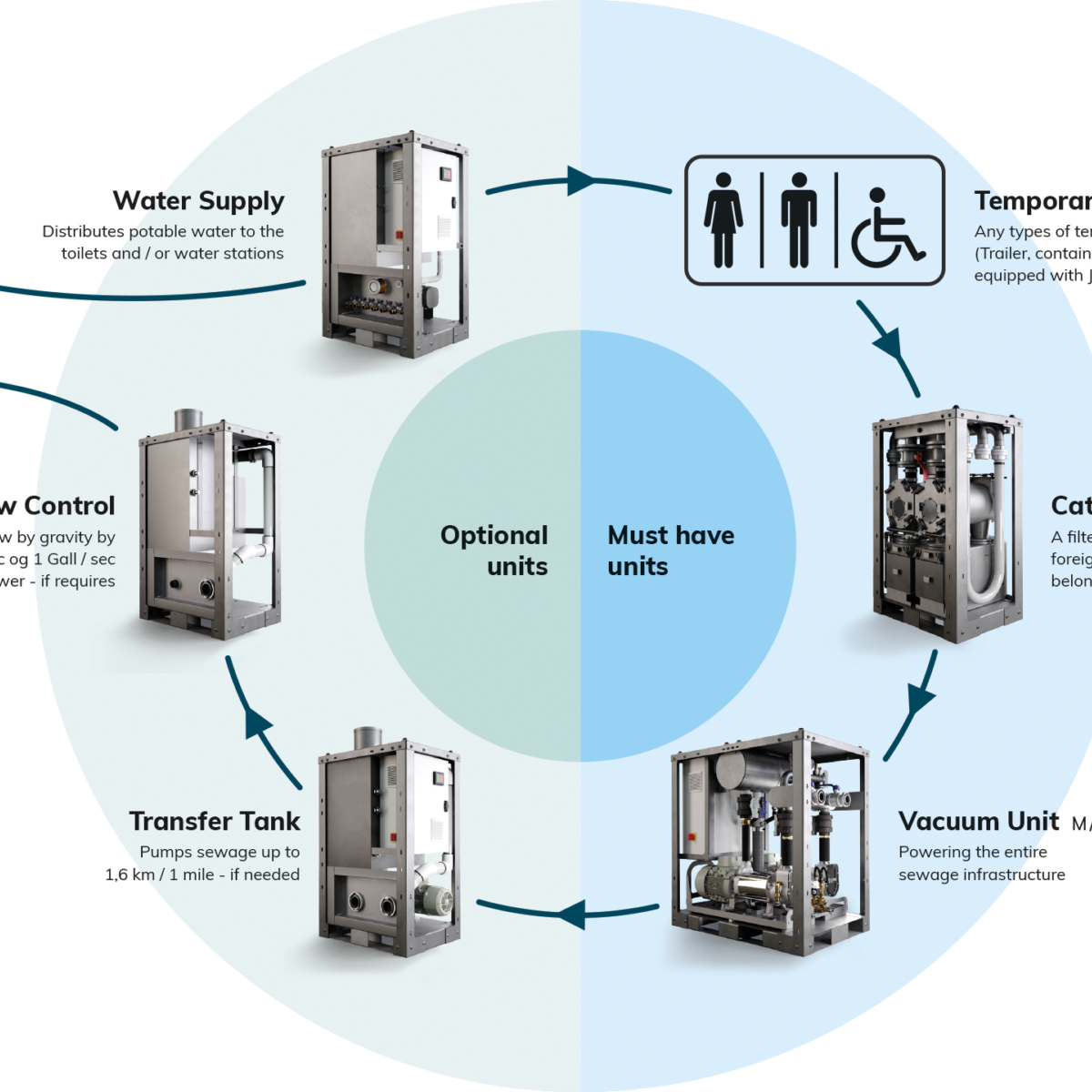 Patented ©JetsGroup
Some of our NOMAD deliveries include:
Sweden Rock Festival
Sölvesborg, Sweden
Established in 1992, this 5-stage festival made the switch to vacuum sanitation in 2016. With access to 300 Jets™ toilets, its 33,000 visitors now save 2 million liters of water over the course of 4 days.
FireFly Festival
Woodlands of Dover DE, USA
FireFly is an exceptional multi-genre music festival, known as one of the biggest in the USA. Every year, it transforms The Woodlands of Dover International Speedway into a captivating musical paradise for three days.