NOMAD system
Jets™ NOMAD Transfer Tank Unit
Jets™ NOMAD Transfer Tank Unit
The Jets™ NOMAD Transfer Tank Unit increases flexibility of the vacuum system. This unit allows you to set up the Jets™ NOMAD system even far from drains.
Easy to install
Environmentally friendly
Flexibility
The Transfer Tank Unit
Doors with locks
Move with forklift or jack trolley
Carbon filter removes odor
3,5" Touch screen
Communicates with Flow Control Unit, Water Supply Unit and Vacuum Unit
Steady flow during normal operation of 3,75 l per sec (up to 3 bar back pressure) / 1 gal per sec (up to 44 psi back pressure)
Alarm level: Emergency shutdown & automatic restart
Start / stop discharge
Only the connection points are exposed during operation
Find representative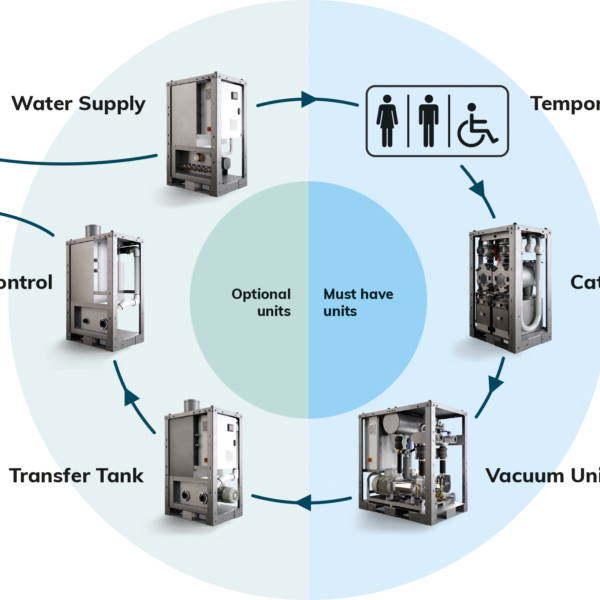 Patented ©JetsGroup
Jets™ NOMAD Transfer Tank Unit is a part of the Jets™ NOMAD System
With Jets™ NOMAD you can quickly establish scalable water and wastewater infrastructure for festivals, camp sites, events or construction sites of any size - anywhere. Learn more about our game-changing mobile sanitary infrastructure.
Jets™ NOMAD