NOMAD system
Jets™ NOMAD Vacuum Unit
Jets™ NOMAD Vacuum Unit
The Jets™ NOMAD Vacuum Unit creates vacuum, macerates sewage and discharges. It is available in 3 different sizes M / L / XL.
Easy to install
Environmentally friendly
Flexibility
Patented ©JetsGroup
The Vacuum Unit
Doors with locks
Move with forklift or jack trolley
Both pumps operate 100 % during filter service
One pump can sustain both filters if needed
7" touch screen
Communicates with Flow Control Unit, Water Supply Unit and Transfer Tank Unit
Driptray prevents ground contamination
The Vacuumarator™ pump creates vacuum, macerates sewage and discharges
No special tools required for service
Find representative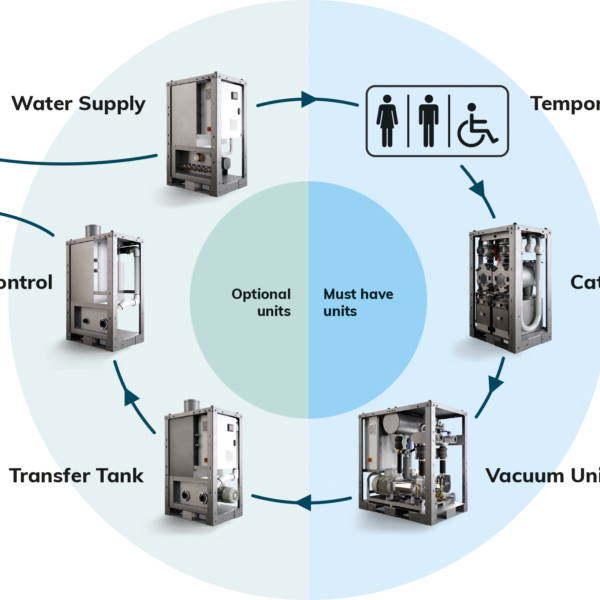 Patented ©JetsGroup
Jets™ NOMAD
Jets™ NOMAD The Vacuum Unit is a part of the Jets™ NOMAD System
With Jets™ NOMAD you can quickly establish scalable water and wastewater infrastructure for festivals, camp sites, events or construction sites of any size - anywhere. Learn more about our game-changing mobile sanitary infrastructure.
Jets™ NOMAD